Clay Lifford
Clay is a graduate of the University of Texas film program. He has written and directed three features, including 
WUSS
 (SXSW 2011, AFI 2011 Audience Award Winner) and 
EARTHLING
 (SXSW 2010). His comedy short, 
MY MOM SMOKES WEED
, has played over forty festivals, including the 2010 Sundance Film Festival.
As a director of photography, Clay has shot twenty features, including the award winning films ST. NICK (SXSW 2009) and GAYBY (SXSW 2012). The feature script for SLASH was a participant in the 2013 IFP Emerging Storytellers lab. Clay also recently produced the Sundance 2014 short film RAT PACK RAT, and a segment of the upcoming ABCs OF DEATH 2. He is currently in post production on his latest feature, SLASH.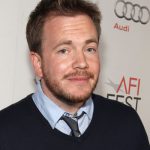 Clay Lifford
Adjunct Professor