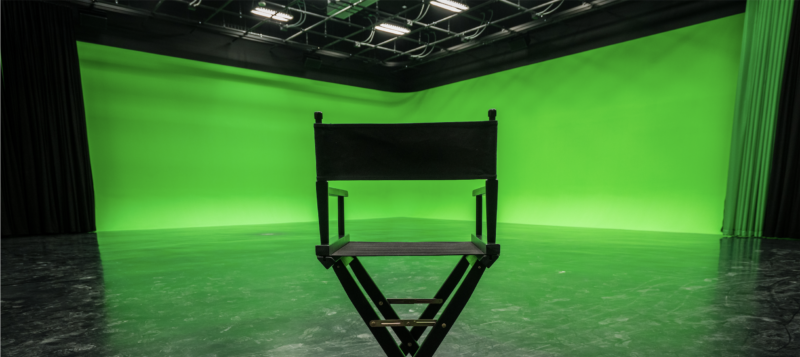 Production Studios
As part of the new creative digital media center at the Highland Campus, RTF students have access to two full production studios. The Multi-Cam Production Studio includes a large sound stage and full-service television control switcher/graphics room with easy access to equipment checkout.  This studio is primarily utilized by students in the Streaming TV & Broadcast Production AAS Degree, which includes a new collaborative training model and "Community Media" track with on-site Austin PBS and ACC TV.
The neighboring Production Studio is utilized by certificate and Film & Emerging Media Production AAS Degree students for film and mixed media production work, home to classes ranging from lighting/cinematography to directing and special collaborative projects.  It is also equipped with a full light grid, access to flats, and equipment checkout right next door, along with post-production media labs down the hall.
All student requests for studio use should be made via the Studios Booking Request Form (after the semester begins and with instructor approval). For student questions about studio use and safety requirements, please contact your instructor or RTF TV Studio Coordinator, Brian Urban. Please also familiarize yourself with the studio Rules and Regulations.