RTF Screenings
Throughout the year, RTF screens student works in various formats, from class rough cut screenings of films to celebratory cinematic storytelling showcases with a wide range of works to explore, learn, analyze, and discuss. Such activities can also include guest filmmakers or other industry guests, which are regularly curated by faculty. Films and shows also are shown on ACC TV, in our Media Gallery, and via online distribution platforms. 
ESTABLISHING SHOTS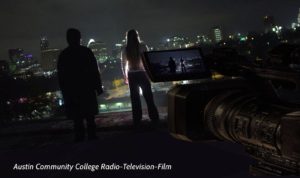 ESTABLISHING SHOTS is an end of each semester screening program of student digital film and video projects, normally held on campus or in a local theater such the AFS Cinema with the Austin Film Society as a co-sponsor. RTF selects projects from across creative production classes, ranging from the beginning "micro-shorts" of introductory media production to advanced film production or episodic digital series.
ACC SNEAK PEAKS AT THE SXSW FILM FESTIVAL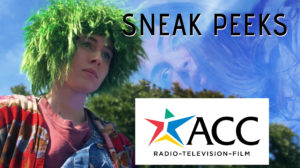 ACC SNEAK PEAKS AT THE SXSW FILM FESTIVAL is a long running community screening of RTF student short narratives and documentaries at Southby Southwest. These screenings are hugely popular with student filmmakers, enabling students to network with other festival industry visitors both local and from around the globe.
PICTURE UP!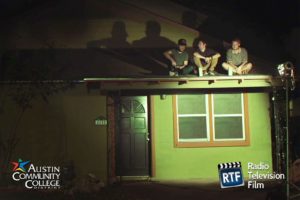 PICTURE UP! Each half hour episode of PICTURE UP! features film-style shorts, from narratives to experimental documentaries which air on ACC TV in Central Texas and on the RTF online channels. Projects in the series have screened at film festivals, raised awareness and funds for non-profit causes, and served as calling cards for students entering the field.
CINEMA OF CONFLICT & TRANSFORMATION SERIES
Through the CINEMA OF CONFLICT & TRANSFORMATION SERIES, RTF partners with the Peace & Conflict Studies Department to help curate and lead community/student discussions on relevant films. Through its interdisciplinary course offerings across different disciplines, special events, conflict resolution training, and service work, the Peace & Conflict Studies Center provides opportunities for participants to expand their understanding and engagement with conflict in a variety of ways.