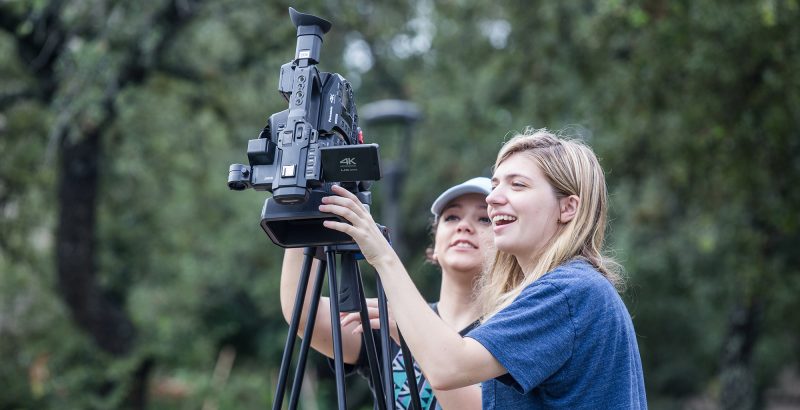 Equipment Checkout
The RTF Department utilizes industry standard video and audio equipment for student use in production-based courses. Equipment is reserved for students enrolled in specific classes. Students are required to be properly trained on all equipment and able to demonstrate basic proficiency in class before being approved to check out equipment. The RTF department is unfortunately unable to check out equipment to non-RTF students, non-RTF staff or to the public.
There are a number of rental houses & production services in the community for filming and video equipment, including:
Equipment Check In/Out Hours:
Students must email to schedule an appointment during check in/out hours.  Appointments are scheduled in 15min blocks.  Kevin will respond to your email either confirming your requested time or offering another time as close to the requested time as possible.
RTF Equipment Checkout Process:
To check out equipment, please link to the Equipment Checkout website.  If you have not made an account, please do so and then email the equipment manager, Kevin Anderson.  He will authorize your account and email confirmation ASAP.  For instructions on creating an account and using the site, link to the User's Manual.
Be sure to read and understand the rules for using equipment in the ACC-RTF Department.
On the day of equipment pick up or drop off to the new Highland Campus Creative Digital Media Center, expect further directions via email as to the logistics.
To see information about booking studio time, visit Studios.