Art Lab is an exploratory space for students to create, curate, install, and exhibit artwork.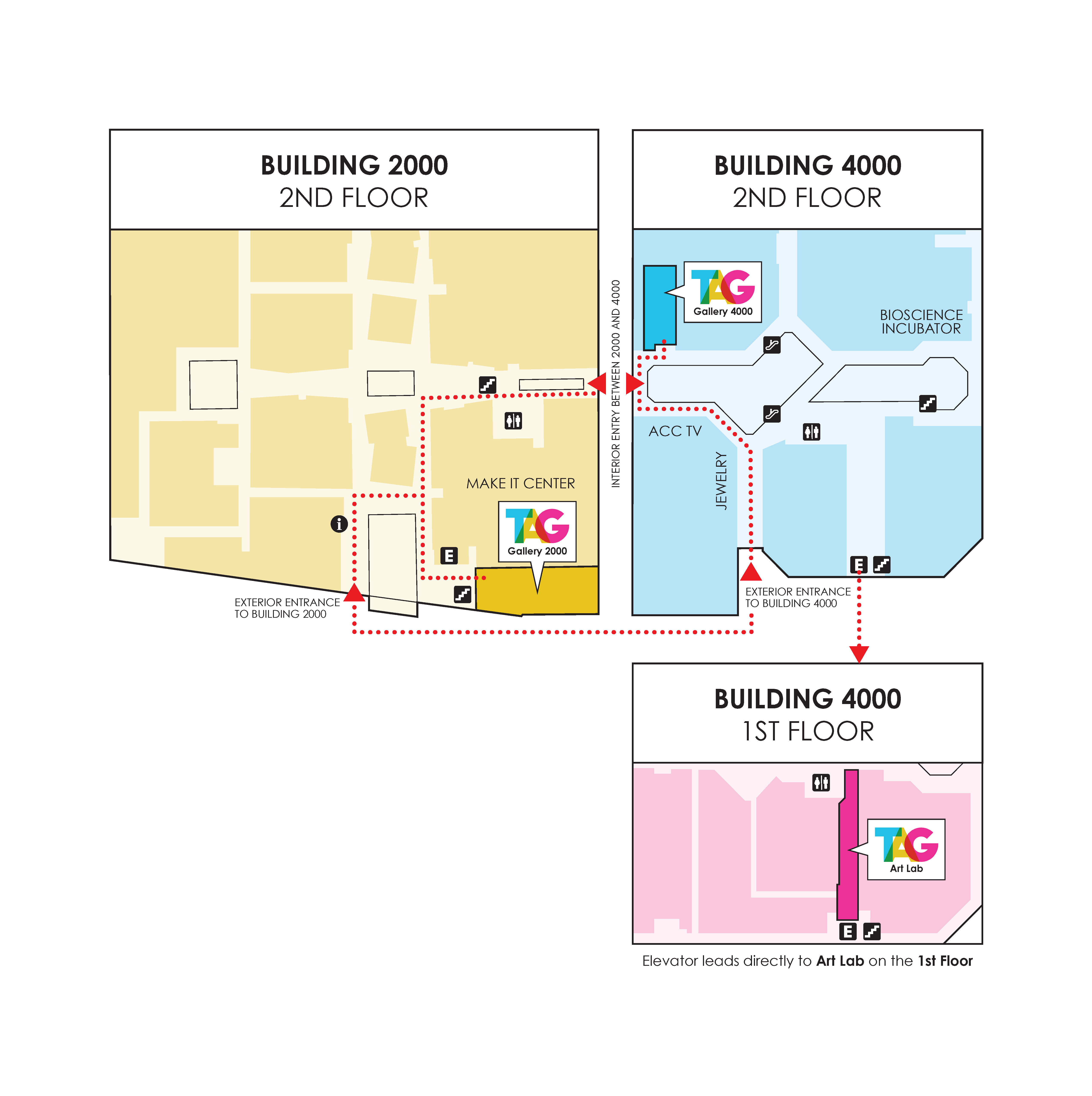 Directions
Art Lab is located on the Lower Level of Building 4000, near the sculpture lab. This space is accessible via elevator and stairs.
Special Exhibition – ACC Faculty and Staff Exhibition
The ACC Faculty and Staff Art Exhibition was open August 21 – October 12 in Art Lab. This exhibition featured work from faculty and staff members across the college.
Artwork: Bernie Diaz, Bewitchin', 2023, acrylic, collage, and mixed media on panel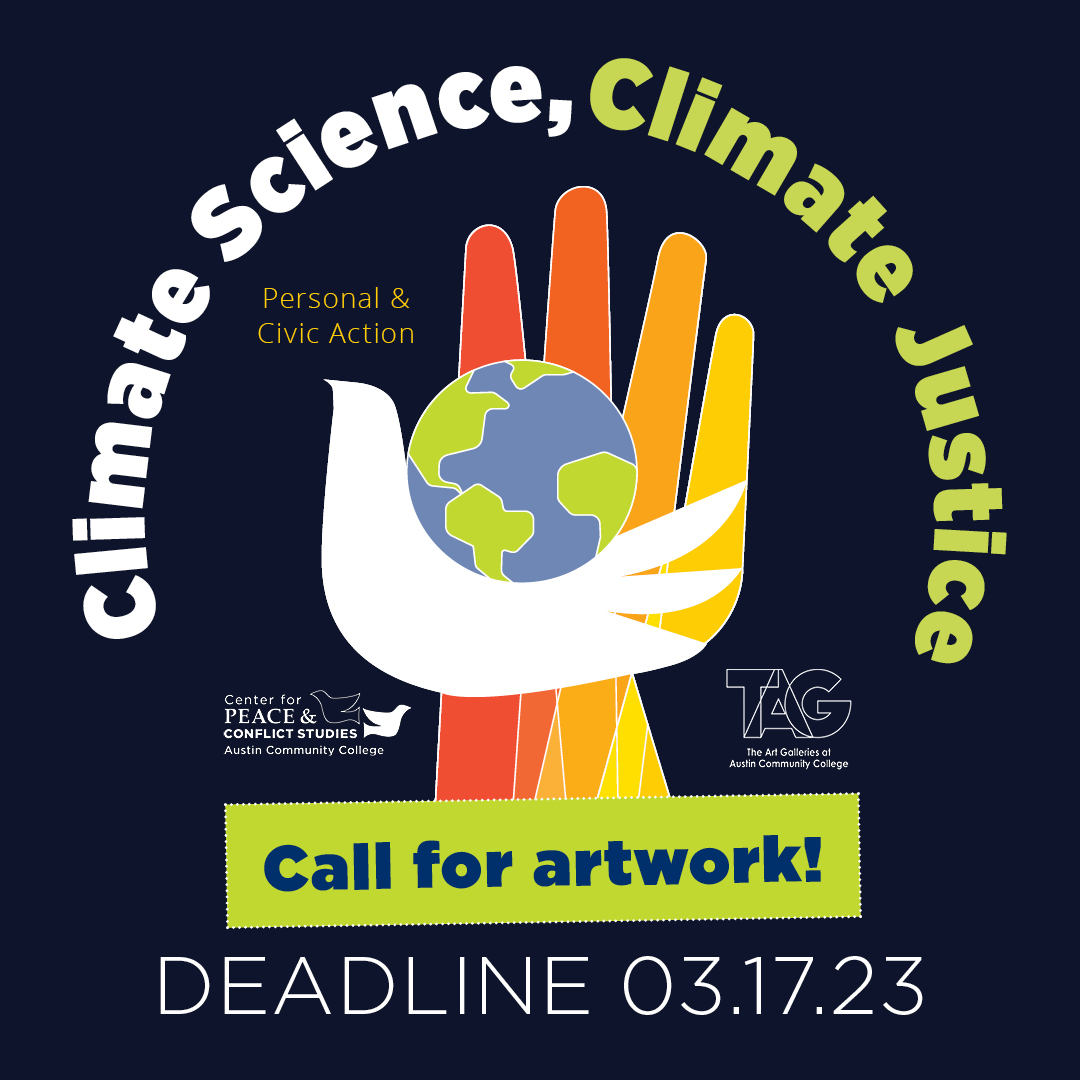 Climate Science, Climate Justice
This pop-up ACC student exhibition in Art Lab is a contribution to the Center for Peace & Conflict Studies Annual Spring Symposium taking place on Friday, April 14. 
The theme of the symposium and exhibition is: "Climate Science, Climate Justice: Personal and Civic Action." This project aims to highlight the urgent need for organized, interdisciplinary, and multilateral collective action to address the existential threat of climate change and global warming. 
Black History Month: Celebration of the Arts 
The Art Galleries and ACC BRASS collaborated to host this ACC exhibition, which invited students and staff to share their artworks in relation to Black History Month.  
Truth, Racial Healing, and Transformation Begins with Me 
The Art Galleries and the Truth, Racial Healing, and Transformation Center collaborated to host this student exhibition. The theme of the exhibition, and that of the week's events, is: "Truth, Racial Healing and Transformation Begins With Me!" 
Guest judge: Cindy Elizabeth 
Austin Studio Tour 2022 
TAG former and current interns as well as students from three ACC Fine Arts clubs were invited to curate the space and create a student artwork exhibition.
ACC Student Organizations:
3D Art Club
Clay Club
Student Organization for Fine Arts (SOFA)