W

e believe

that community

–

wide engagement with the visual arts

produces

important 

dialogues

, creates new ideas, and gives voice to

diverse viewpoints

.

We

value arts 

education and

open artistic expression

through exhibitions and programming

as a 

service to ACC and

our community.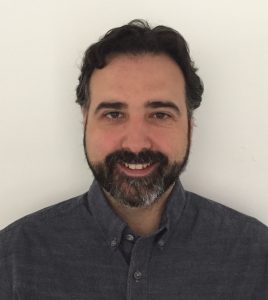 Peter Louis Bonfitto is the Director of Art Galleries and Exhibition Programming at ACC. Since 2020, he has overseen the Art Department's gallery spaces at Highland Campus, as well as online programming and events related to gallery initiatives. Before coming to ACC, Peter worked in the Curatorial and Scholars Program departments at the Getty Research Institute (GRI) in Los Angeles, CA, where he co-curated the gallery exhibition, Connecting Seas: A Visual History of Discoveries and Encounters (2013-2014), and the online exhibition, The Legacy of Ancient Palmyra (2017). At the GRI, he also played a pivotal role assisting and collaborating with scholars and artists on projects related to annual research themes. Peter's collaboration with resident artist Richard Tuttle resulted in the artist's book You Never See The Same Color Twice (GRI, 2017), for which he served as managing editor and contributor. He has taught Art History and Art Appreciation at ACC since Spring 2018 and has lectured at The University of Texas at Austin. Peter is lead author and editor of the forthcoming publication, World Architecture and Society: From Stonehenge to One World Trade Center (ABC/CLIO, 2021).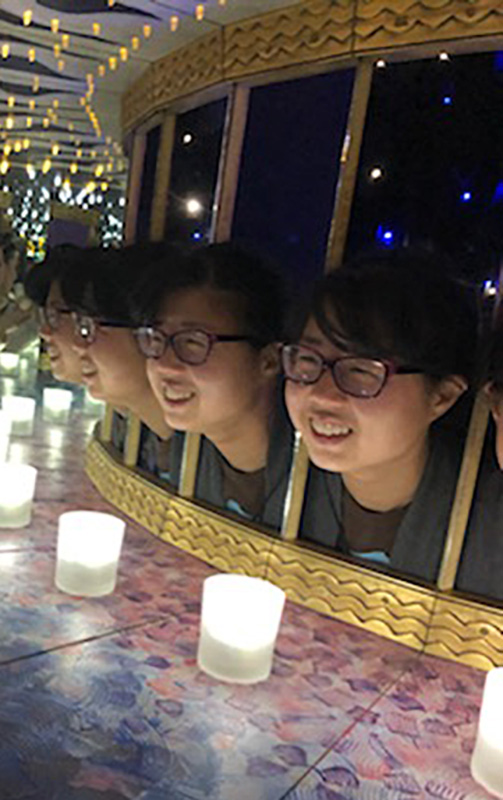 Gallery Coordinator, Installation and Exhibition Design
Bess received her MFA from the University of Iowa in Metalsmithing and Jewelry. During her time there, she experimented with jewelry and sculpture techniques to create work that focuses on interaction. Her latest installation, Guerilla Golf, was displayed during the West Austin Studio Tour at ACC's Highland Campus. This work was a fully functional miniature golf course made of cardboard that visitors could play during the tour. Before joining ACC in 2018, Bess taught classes on metalsmithing, laser cutting, and 3D printing at Techshop Makerspace. She also assisted the Makerspace users with sewing, routing, welding, waterjet, and milling equipment. Bess is also a huge proponent of teaching STEAM (Science, Technology, Engineering, Art, Math). She believes that art is where STEM converges, and it can be used to help communicate  abstract concepts to  physical or visual formats, which gives students another avenue to understand information. 
Gallery Coordinator, Outreach and Programming
Olivia Spiers is the Gallery Coordinator for Outreach and Programming for The Art Galleries (TAG) at ACC. In this role, Olivia works with faculty in the Art Department as well as staff in the Arts & Digital Media (ADM) division to coordinate events such as exhibition programs and artist talks. Along with this, Olivia collaborates with community organizations and departments across ACC's campus to bring Austinites and ACC students into The Art Galleries for tours or class-specific programs, where they can foster connections and interdisciplinary relationships through art. Before coming to ACC, Olivia earned her B.A. in Art History and Classics from Southern Illinois University Carbondale and her M.A. in Museum Education from the University of Texas at Austin. In addition to her degrees, Olivia has worked at several museums such as: The Blanton Museum of Art in Austin, The National Gallery of Art in Washington, D.C., and the Frist Art Museum in Nashville, Tennessee. In her spare time, Olivia enjoys chipping away at her ongoing research which delves into trauma awareness in museums and storytelling's ability to cultivate resilience, respect, and empathy.
Ellen Crofts
Macey Knight
Shailee Thakkar
Norma Bickmore
Gina Woodruff
Soleil Parks
Bailey Forman 
Fall 2023 interns coming soon!  
Academic Cooperative Internship Program
As the capstone class for both Studio Art and Art History degree programs, the Art Department Academic Cooperative (ARTS 2389) integrates instruction with practical hands-on experience in internship placements within an Austin-based art institution. In conjunction with class seminars led by an ACC professor, individual students will set specific goals and objectives while gaining professional experience and skills during their TAG internship.
The Art Galleries at ACC collaborates with the Academic Cooperative Internship Program, as being one of the venues for internship placement. Below are some of the internship opportunities TAG offers to these ACC students:
Art History Gallery Interns develop skills related to exhibition design and coordination, collection management, curatorial practice and research, arts education, and community outreach.
Studio Art Gallery Interns develop skills related to exhibition design and coordination, the photo documentation of artworks, the maintenance of website content, art preparation and installation, and the creation of promotional materials.
All interns will perform duties related to the Galleries' initiatives during the semester, which include planning for future in-gallery and online exhibitions and programs.
Stay In Touch
Sign up for our TAG Mailing List to receive news about upcoming events, programming, and exhibitions.