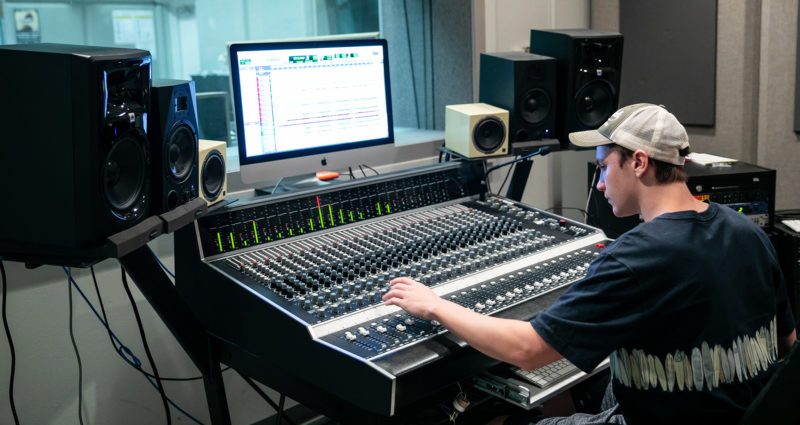 Book a Studio
Studio Availability
Currently only Control Room D is open.
Please follow these guidelines below before entering the campus.
Control Rooms A, B
Control Rooms D, E, F, G and Foley
Complete the booking form below using your ACC email.
MBPT Studios
CONTROL ROOM D
Rupert Neve Designs 5088 Console
RECORDING STUDIO (MICS, ETC.)
High end microphones from Neumann, AKG and Royer
Many mid level and inexpensive microphones from Shure, Audio Technica, Cascade and others.
LIVE SOUND
Yamaha CL5
Avid Venue SC48 Digital Console and Stage 48
Soundcraft GB4 Console
Behringer X-32
Behringer X-Air 18
Mackie 16442-VLZ3 Mixer
PA by L'Acoustics Miller Pro Audio, Crown, QSC and JBL
Outboard gear by DBX, Alesis, TC electronics
Q Lab – multimedia playback cue-based software (Live Audio for Theatre)
Wireless In-Ear Monitors
Wireless Mics
Apple Macbook Laptops