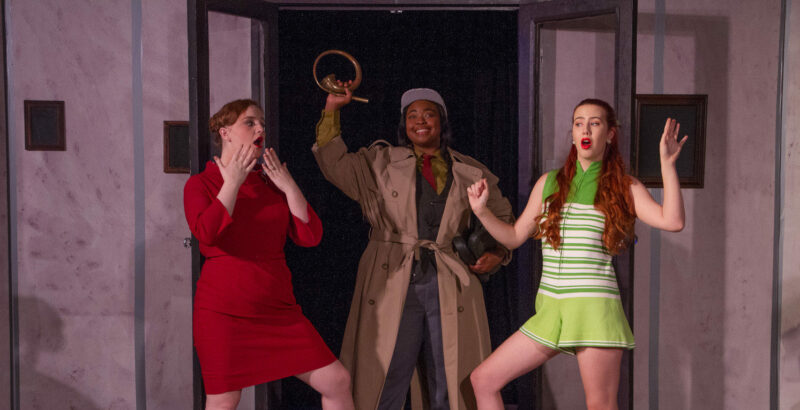 Professional Theatre Training in the Heart of Austin
Whether you are in pursuit of an Associate of Arts Degree, Associate of Applied Science Degree in Costume and Makeup or Scenery and Lighting, or aiming to transfer to a four-year university or conservatory, or just wanting to discover your potential as a theatre artist, ACC Drama is the perfect place to start!
Located at the Highland Campus, just north of downtown Austin, you'll experience a vigorous training ground with professionally active and award-winning faculty & staff, and unique state-of-the-art facilities soon to be completed.
The skills you practice in performance and technical theatre courses can be honed in our full-scale productions, student showcases, internships with local Austin theaters, and other exhibitions designed to give you the fullest and most complete experience possible, and you'll feel fully prepared to enter into the next phase of your theatre career.
ACC DRAMA MISSION STATEMENT
ACC Drama's educational mission aims to foster the development of the next generation of artists through a rigorous program of hands-on, inclusive, equitable, and sustainable professional training. Performance Experiences #1 for University Transfers Scholarships Available
ABOUT US
The ACC Drama Department has educated and entertained Austin for over four decades. The journey began in August 1983.
Forty years later, the department continues its mission to provide professional theater training in the heart of Austin.
If you're looking for a hands-on, affordable degree program, check out what ACC Drama has to offer!
---
We've launched our The Digital Green Room YouTube channel to showcase the work of our students, faculty, and community partners.
Our channel includes:
-Departmental productions
-Student showcases
-Faculty spotlights
-Community collaborations
-Guest speakers
-Professional development tools and tutorials
Subscribe to see all that our department has to offer!
Learn About Our Associate of Applied Science Degree