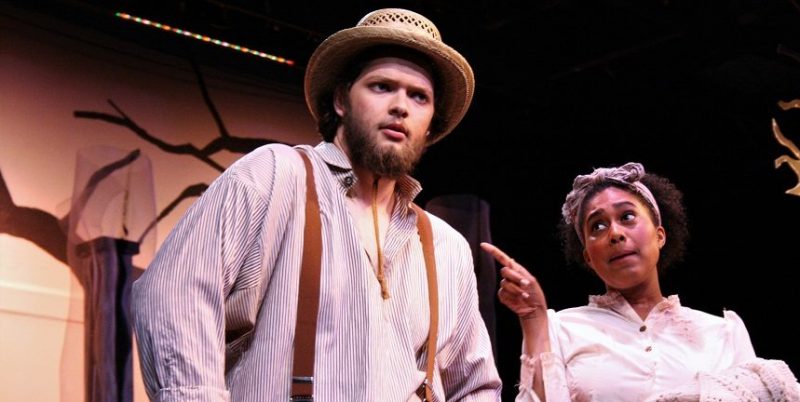 ACC DRAMA'S 2021-2022 SEASON:
Lonely Planet
Broadway on Demand
October 14-24
The Austin Community College Drama Department is happy to announce that our production of Lonely Planet by Steven Dietz will be available to stream through Broadway on Demand from October 14th-October 24th.
For tickets: Ticket price is $8.00. There is an additional $2.95 BOD processing fee.
All ticket sales purchased for Lonely Planet will go directly to fund Austin Community College Drama Scholarships. Tickets can be purchased at the link below (or you can type Lonely Planet in the search engine once on the BOD site)
https://www.broadwayondemand.com/series/8TZrnLvh04Q7-lonely-planet–austin-community-college-drama-department
An account with Broadway on Demand will be needed to purchase tickets. You will first need to sign up for a free Broadway on Demand account and then you will be able to select a performance date & purchase an on-demand ticket to view Lonely Planet. You will receive a confirmation email with your access code plus instructions for viewing. You can cancel your free BOD subscription at any time.
On demand means that you will have a 24-hour window to watch your purchase from the comfort of your own home OR from anywhere and as many times as you want during that 24-hour window.  On your computer or mobile device, BOD recommends Google Chrome as your web browser for optimal streaming. Alternatively, you can also download the free BOD app on your tablet or smart phone from the Apple Store or Google Play (Android). You can also find the BOD app on your Roku or AppleTV.
If you have trouble with the stream, you must contact Broadway on Demand directly for assistance by emailing info@broadwayondemand.com  or calling 1-(332) 255-4180 Monday- Friday.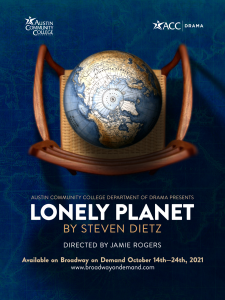 Iphigenia at Aulis
The digital Green Room and ACCTV
December 2-12
Everybody
HLC Black Box Theatre Grand Opening
February 17-27, 2022 @7:30, 2PM Sundays
The Glass Menagerie
HLC Black Box Theatre
April 14-24, 2022 @7:30, 2PM Sundays
radiopidemic season 3 & season 4
Curtain Call
Fall & Spring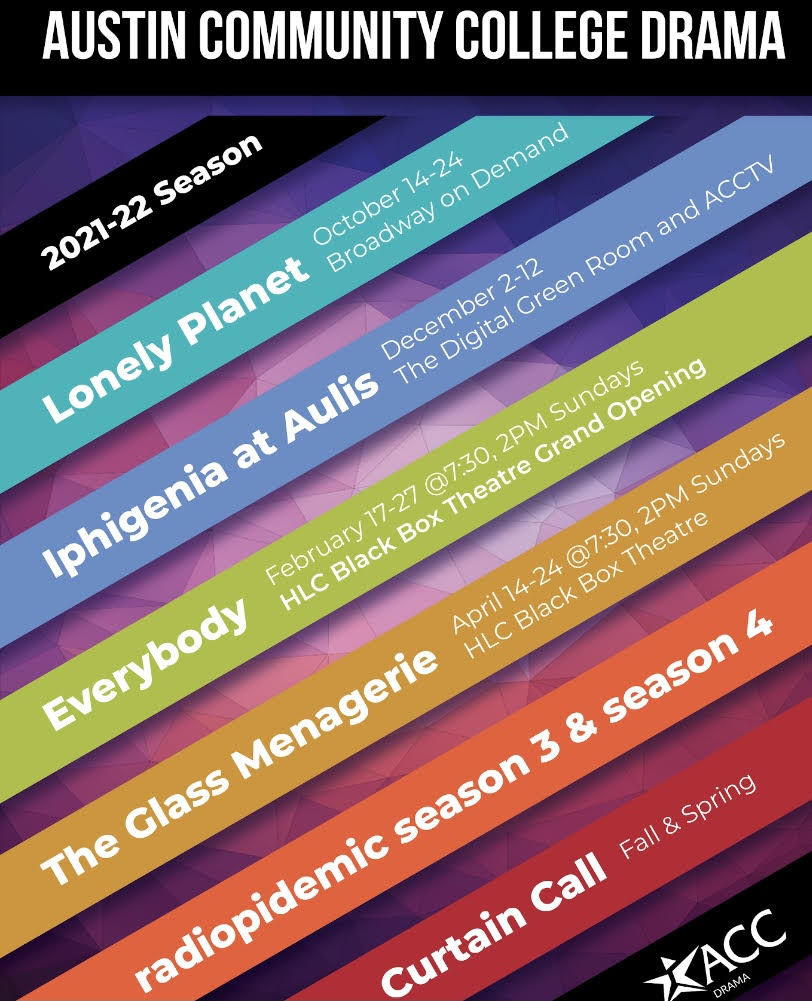 ACC DRAMA'S 2020-2021 SEASON:
The Sightless
by Maurice Maeterlinck
ACC Drama presents The Sightless, a play that was written in 1890 by the Belgian playwright Maurice Maeterlinck and this production was directed by Perry Crafton, ACC Drama Professor. The story follows a group of blind travelers as they wait in a remote wooded area for the return of their guide they fear has abandoned them and features several ACC Drama students in the performance inaugurating the ACC Highland's Phase 2 new Black Box Theatre.
Premieres May 27th at 8:00pm on ACC/TV and the Digital Green Room YouTube Channel.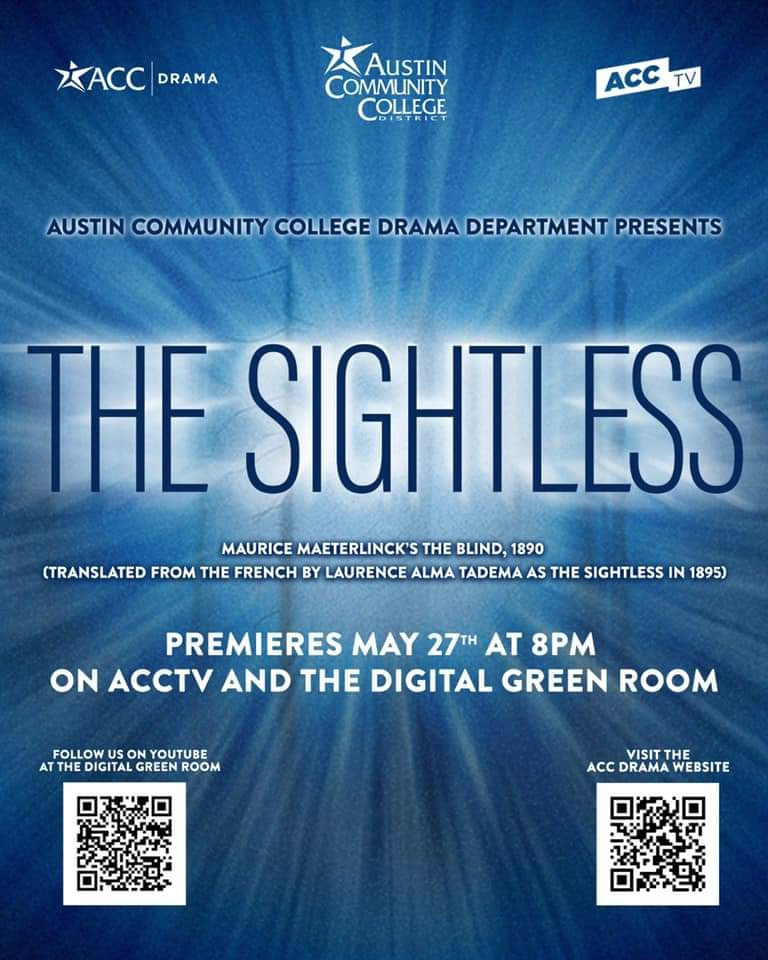 radiopidemic
Season 2:
Under Thirty Minutes
If you think about it, pizza delivery is a peculiar phenomenon. A stranger travels to an unknown place to meet an unknown person, who, in turn, opens their door to an unknown visitor.
Sometimes it works out well… radiopidemic is a 8-part weekly series of short audio plays written by ACC creative writing and local professional playwrights.
Season 2 premieres Wednesday, April 7th and new episodes will be released weekly on our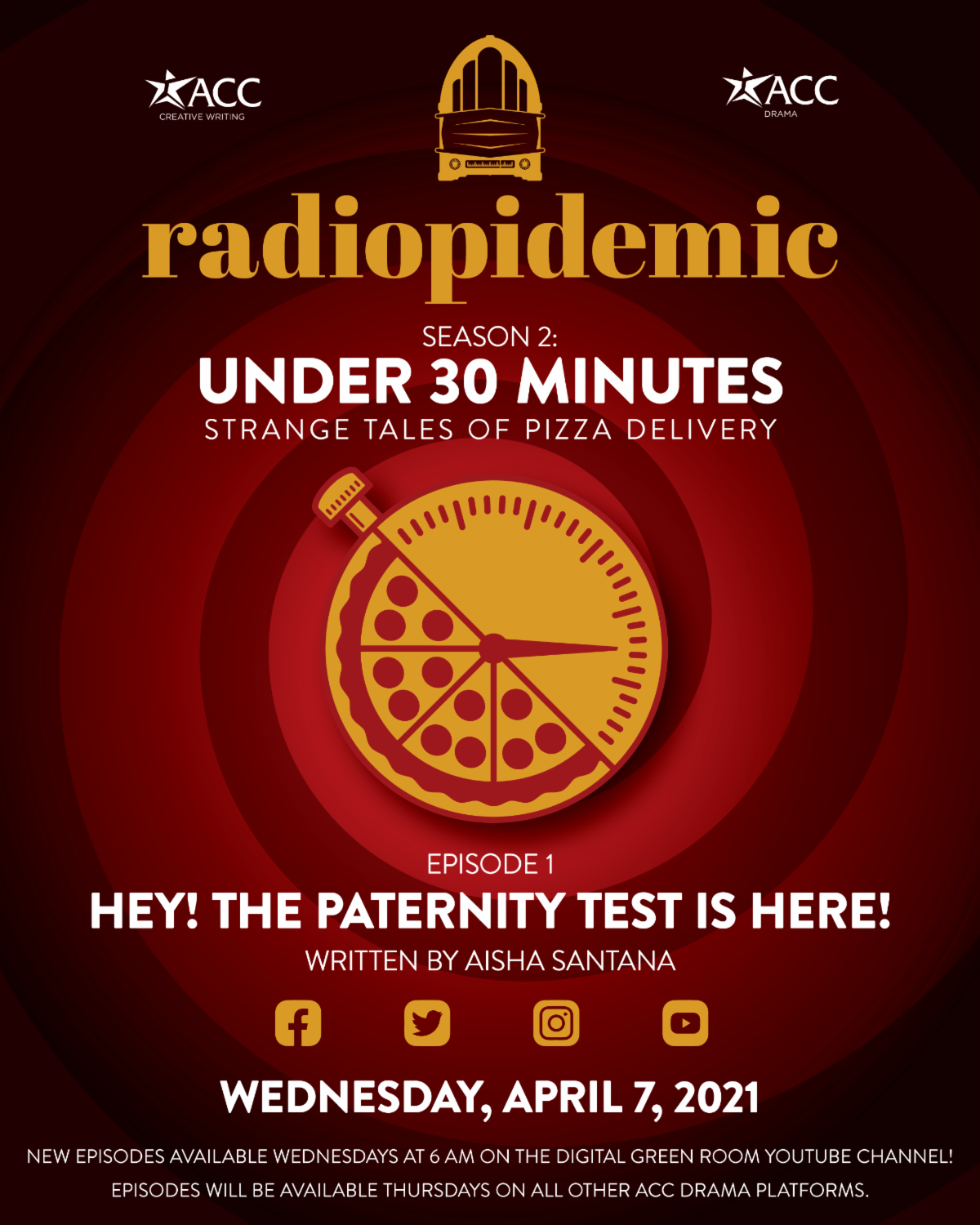 radiopidemic
Season 1:
Tales from The Congress Avenue Bridge
This fall, the Austin Community College Drama Department presents rradiopidemic , a new program of short audio plays written by ACC creative writing students and local professional playwrights.  In Season, one we'll bring you tales by, about, and around, The Congress Avenue Bridge.  The 12-part weekly series imagines this landmark at the center of Austin as a backdrop for stories about the people crossing it.  Bridges are magical places, holding secret the stories of those who cross them.  
New episodes available every Wednesday on The Digital Green Room.
Curtain Call: A Showcase of Work from Students in the Drama Department. The ACC Drama Dept. will host an end-of-semester digital showcase in December 2020 that highlights the work done in performance and technical theater classes.